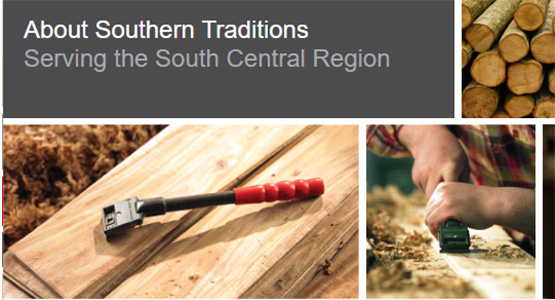 Southern Traditions floors are made exclusively for the South Central United States. Our goal is to make it affordable for you to own a wood floor that's truly a work of hand-made art.
In a world of shortcuts and compromises, we produce flooring the slow, painstaking way. And it shows in every plank that leaves our facility. From the uncompromising choice of source woods, to true hand carving by skilled artisans, to an unsurpassed floor finish created especially to bring out the unique character of the wood.
We offer our hardwood flooring in a broad range of woods and finishes to allow you unbridled creativity in your choices – whether you seek a warm, refined, traditional style, or a cool, urban attitude. And our trendy random-width line lets you express yourself in the latest fashion.
Southern Tradition Flooring Brands
Lone Star
Bayside
Alamo
Monza